Technology is constantly changing and with that comes the constantly changing and endless possibilities of technologies one can use with Sea Ranch Connect.
Online Security
Monitor your Sea Ranch home when you're away traveling or from another main residence. There are a few options available: Camera Systems that range in price from $25 to $1,000; Cloud Storage that can be free or cost up to several hundred dollars a year; other options include stand-alone or integrated with "alarm" systems and/or home automation.
Voice Assistants
A hands-free speaker that you control with our voice, think Siri in a box for those who have Apple devices. The new voice assistants can allow you to get weather forecasts, update and query your calendar, answer questions through web queries, integrate with home automation and streaming media, place orders on Amazon, play music and more! Price starts around $50 and up.
Home Automation
Also known as "Smart Home," where a residence has appliances, lighting, heating, air conditioning, TVs, computers, entertainment audio and video systems or security that are capable of communicating with one another, can be controlled remotely by a time schedule, from any room in the home, or remotely from any location in the world by a telephone or internet.
Voice over IP (VoIP) Telephone
No computer necessary! Uses a regular dial-tone that works with any phone and can call to any phone anywhere in the world. Typical features include calling to US and Canada long distance, voicemail, call forwarding, caller ID, call waiting, etc.
VoIP Service Options
Placeshifting
Watch your first home TV content from your second home or while traveling. Can watch TV on a PC, Mac, tablet, phone or some TVs. Cost for $300 box installs where content is ("your first home"), can view with web bgrid-x grid-margin-xser or Slingblox app. No Slingbox monthly fees.
Placeshifting Options:
DISH Anywhere, FREE with regular DISH subscription. Watch your DISH channels on PC, Mac, tablet or phone. Program you DISH Recorder.
DIRECTV Take It with You, price varies. Watch your live channels and recorded shows anytime, anywhere on your devices.
Comcast Xfinity Stream. Only available in the following states: Illinois, Indiana, Massachusetts, Michigan and New Hampshire.
Cutting the Cord
Where to Watch
Tablet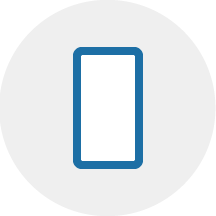 Smart Phone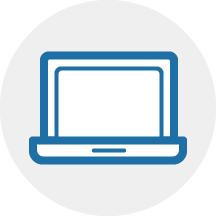 Computer/Laptop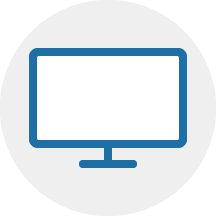 TV
TV
Can use a Smart TV that has apps built into the TV or connect a digital media play to the TV.
Hardware
Use digital media players and dongles. Or can plug into your TV through a gaming system such as Microsoft Xbox, Sony Playstation or Nintendo Wii U. Or standalone with an Amazon Fire TV, Fire TV Stick, Apply TV, Google Chromecast Nexus Player, or Roku Streaming Player.
Software
Utilize apps on your phone or tablet such as Apple TV, apps with specific providers like Roku and DIRECTV Now. Software is also built into a Smart TV.
Internet and Networking Terms
Wi-Fi

Taken to stand for "Wireless Fidelity". The wireless standard for computers and mobile devices connecting to the internet or a local network (e.g. in a home or office).

Ethernet

Ethernet functions exactly like Wi-Fi except it uses a physical cable to transmit data. Wi-Fi and ethernet are compatible with each other.

Router

The hub or "switching station" which allows multiple computers and network devices to talk to each other. Most routers support both ethernet and Wi-Fi.

Gateway

A combination of a modem and a router. The modem converts one type of physical connection to another. For example, Sea Ranch Connect's gateway converts the incoming fiber optic cable signal into the more common and usable ethernet and/or Wi-Fi signal.
Multimedia Terms
HDMI

High Definition Multimedia Interface. A standard for a number of years now, HDMI allows both audio and video to be passed in digital format over a single cable.

Component, S-Video, and Composite Connections

Older, analog standards, most (except for S-Video) using "RCA" (aka "phono" cables. Audio requires separate RCA cables).

Streaming Media Device/Player

A device which provides entertainment programming and hooked up either directly to a TV or to an Audio Video Receiver ("AVR").

Audio Video Receiver

Similar to a "stereo receiver," an AVR adds video capabilities and is a centralized connection point where all audio and video device connections are made and passed on to a TV for viewing and the audio amplified for connections to speakers.
Types of Internet and Multimedia Connectors
Ethernet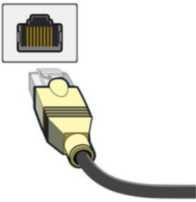 HDMI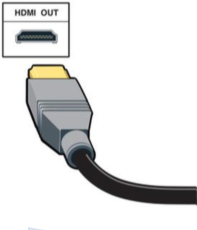 Component Video
Composite Video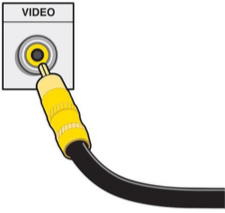 Coaxial/RF Video/Audio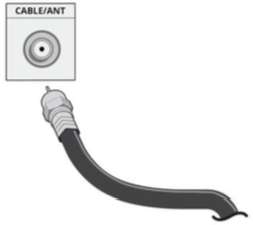 Optical Digital Audio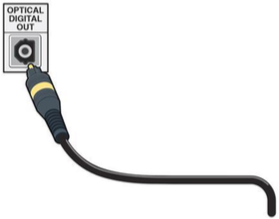 RCA Audio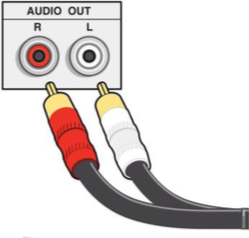 Audio and Video Hookup Examples
HDMI to TV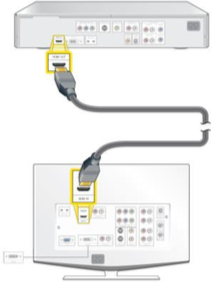 Component to TV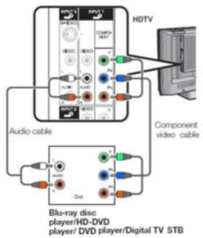 Composite to TV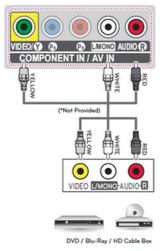 HDMI to AVR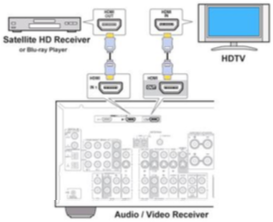 Component/Composite to AVR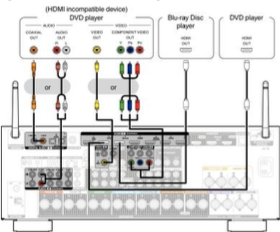 Connecting Your Streaming Media Device (or TV) to the Internet
All streaming media devices connect to the internet by Wi-Fi and some by ethernet. For Wi-Fi connections, you will need your Wi-Fi network name (sometimes called an SSID) and its associated password.
Potential Wi-Fi Issues and Their Resolution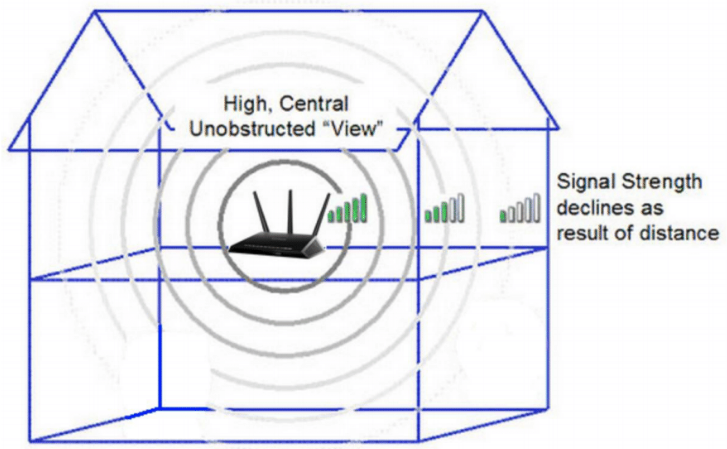 Wi-Fi signal may be too weak, internet signal strength does not necessarily equate to internet speed. Use a speed testing internet site such as Ookla, Speakeasy, et al.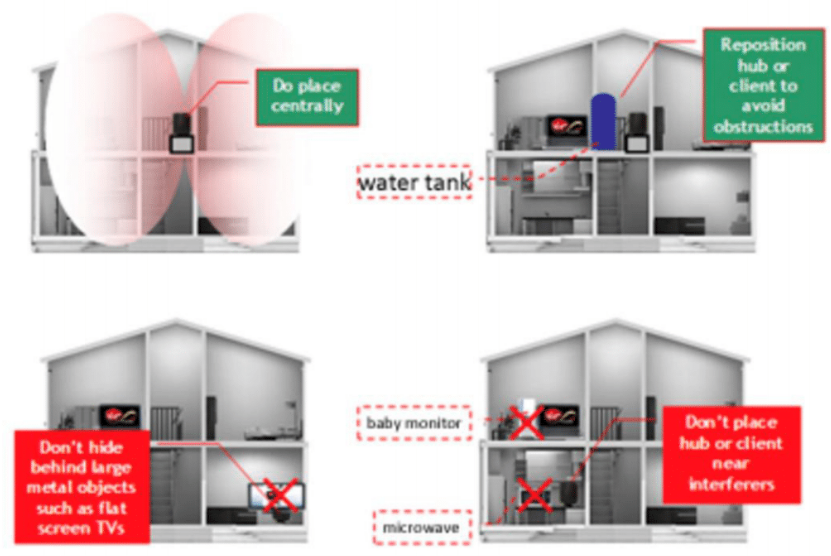 Too many impediments (walls, major appliances, electrical panels, etc.) between the gateway/router and your internet device.
Problem: Even with an optimized gateway/router location, you cannot reach all areas of your home.
Solution: Increase the range your gateway/router, install a more powerful Wi-Fi router, add a range extender, or install a mesh network.
Increase the range of your gateway/router: Many routers have the ability to increase their power output, allowing the signal to reach farther.
Install a more powerful Wi-Fi router: Better routers have more powerful signal output, multiple high-gain antennas, and use beam-forming technology.
Add a range extender: While a common solution for coverage issues, it is not the best option since a different Wi-Fi network name is required for each extender, plus causing loss of speed issues.
Install a mesh router network: The latest solution to coverage issues. Consisting of a base unit and one or more satellite units, the units talk to each other wirelessly. Better systems exhibit no appreciable loss of internet speed nor do they require changing Wi-Fi network names as the user roams around.
Advanced Routers